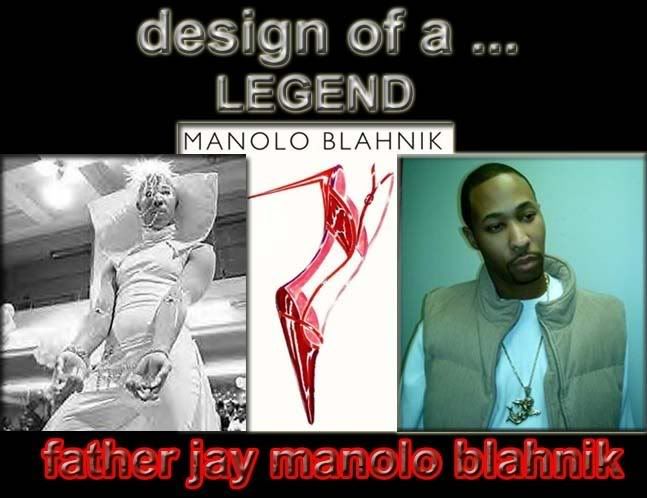 ***
If Janet Jackson would have been a ballroom legend -- her name would've been Jay Manolo Blahnik. Father Jay Manolo Blahnik has made a severe impact on the ballroom scene for over ten years. He has reinvented, revolutionized and demanded a new standard for his category "runway." We all know of runway as the waif models who clumsily walk at elite fashions shows headed by the rich, privileged and usually white. However, when "runway" hits the ballroom scene it's added with soul, creativity, competition and passion from a community who are blessed, but not rich and privileged. Father Jay Blahnik is without a doubt someone who brings imagination and fantasy to the ballroom floor.

Jay cannot just be praised for being a ballroom legend, but for also as an individual who has been a positive force in the black LGBT community. He is an HIV/AIDS activist, a mentor to the "children" of his house and currently working on his Ph.D. As the father and one of the founders of the House of Manolo Blahnik, Jay and his house have given back in many ways such a scholarship fund for the ballroom community – something that has never been done in ballroom history. Nonetheless, even with all of his accomplishments one cannot avoid a little drama in the ballroom scene. Similar to the entertainment industry, ballroom is full of politics, hierarchy and sometimes judgments. As discussed in previous interviews … SHADE is a force in the ballroom community. In a candid interview with Father Jay Manolo Blahnik he discusses the good and bad evolution of the ballroom scene, addresses rumors and scandals with the House of Blahnik, what it means to be legendary, the hush-hush topic of crafting and much more.

*******
How did you get involved in the ballroom scene?
Jay: I started walking balls in 1994 … it kind of happened haphazardly. I was in a club with a friend of mine from college and a person from this group called the Ebonys tried to talk to me -- they were known for violence and stuff. My friend told me not to talk them so they wanted to fight my friend. To stop them from jumping my friend I agreed to join the house. I met Stewart Ebony and we squashed it all. That was actually my first time ever at a gay club …

You joined the house to squash this fight but what made you stay in the house?
Jay: I didn't really consider myself an Ebony -- I would come out with them to go to clubs, they would say, "This is my house brother", but I didn't know what that stuff was. Stewart showed me ball tapes and I didn't get it, I didn't get the concept, I just thought it was silly. It wasn't until I went to a ball in '94, which was my first time walking for banjee realness and I won. Then I watched Sania walk and I was blown away by her performance. I was a dancer too so watching this level of performance really connected to me.

So, you are the father and one of the founders of the House of Manolo-Blahnik – what made you decide to start your own house?
Jay: As an Ebony we were protesting a ball – I didn't understand how everyone in the House of Ebony ended up going to the ball that we were boycotting. I just thought this had been a long history of the house not sticking together when we needed to take a stand on something. I didn't want to be a part of that anymore. The whole Philadelphia chapter I was at was going to leave, but of course they got scared and went back to Ebony. I'm stubborn … so I continued with my vision.

People assume that most people who get in the ballroom scene, especially in the early '90's, had to deal with rejection from family – was that your experience or was it completely by accident?
Jay: It was completely by accident for me. I have to admit when you're a person whose never been out in the gay community you get all these instant friends – this is my brother, sister, gay mother – there's a certain love that you want to be part of. It's not that I didn't get it from my biological family, but it was really important to share parts of me that I couldn't show my biological family.

You're the first father of a house that I've interviewed. Explain what the role of "house father" means.
Jay: I really can't explain the role of any father, I can only explain my role. I think each father takes on a different position and a stance on what being a father for them really means. I can say it's bigger than walking balls; it's about developing a social and supportive network. It's about tapping into somebody's own inspiration and dreams, and moving them forward while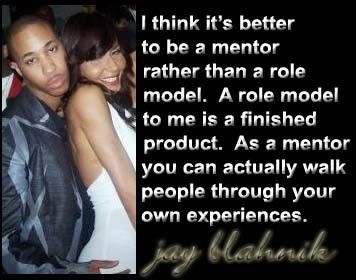 providing skills, contacts and support. It's really about, for me, understanding people in a very different way. I think part of it is rooted in my own love for the arts because most of the people in the House of Blahnik are people who are dancers, singers, actors, or musicians -- so there's a certain connection we all have.

I remember at the height of your ballroom career there wasn't a single person in ballroom who could win over you for runway – how do you think you've changed the runway category?
Jay: That's an interesting question … it took me a long time to realize I had a large influence on runway. I think I brought personality to the category -– runway was very serious. People really wanted to emulate models, but I have a lot of different sides to me. Some days I'm very happy, there are days I'm joking -- I brought that to the runway. Now I see everyone looking at their opponents and just laughing, people doing hand gestures and that's definitely my influence. Probably most noted is the fact that productions for runway has never happened the way they do now. Who would've ever thought a troop of ten dancers for a runway category, or a marching band? So, when I see that now, that's just a part of what I brought to the scene.

What do you think of the current runway kids who are out there now – do you think it's evolved for the better?
Jay: I think it has evolved – how 'bout that! (laughs) For the better? I don't know, evolution and change is never easy so let me put that in there first, but I want to add a buffer to my statement. I think a lot of it is silly, a lot of clownish stuff -- I don't think people work hard. You can tell it was thrown together the night before; you can see it took no imagination and I think the culture has allowed that. For example, if person "A" walks and you can tell they've worked on their outfit and has been practicing then person "B" comes out in jeans and a t-shirt, it blows my mind how person "B" can still win. How do you win with jeans and a t-shirt, no imagination, no creativity and no effort? That's part of the downfall of the ballroom scene that people are not scoring from the time you hit the runway till the time you hold that last pose. When I was really active I had to pull out that old school in me, I took the time to prepare and so it was a complete package. I see that theme across the whole ballroom scene though, not just with runway – I want to be clear about that. You have people vogue femme with no shoes on – do you ever see an athlete, or a track star run without sneakers? That's unheard of, or a tap dancer with no taps on the bottom of his tap shoes? People walking runway in sweat socks – that's a chop to me, but when you chop them people raise their eyebrows like you have a problem. I think that the standards are definitely much lower.

Speaking of categories and standards when you started walking face people weren't "painting" like that, they really didn't have on a lot of make up. How did you feel about the face category now where you are almost required to wear a lot of make-up?
Jay: I don't think people are looking at the face category for what it is … let me explain what my ideal face person would be – face to me is a person that is so very strikingly attractive that when you see them walking down the street you would take a second look. So, a lot of times people do these effects to their face, dark spots to get that model look, add clown gestures, weird hairstyles and they are trying to create something that's not there. I think that takes away from the essence of the category. I agree with you, definitely people weren't painting like that unless you were walking "models magazine face"– you had to be somewhat natural. It has evolved into a paint contest -- I really can't tell the difference between butch queen face and femme queen face … and that's scary!

The grand march for the Blahnik Ball in September was incredible – how did the concept come about and how long did it take you to put all of that together?
Jay: The concept came from after six years we didn't know what out niche was. We tried for so long to be this runway house, this performance house – Clay, we really couldn't figured out what our niche was. What was realized is what we do best is we create moments at balls – something to talk about for weeks. Whether it's the performance kids or the runway kids, or even myself, we always leave a lasting impression on people's minds. That's the Blahnik niche creating a performance – an overall performance. So, I wanted something big enough to open up the MTV Video Music Awards, or to be on Broadway. I choreographed what we did in Philadelphia and then Pony choreographed what they did in New York and we kind of switched. I put my spin on the New York thing; Pony added a touch to the Philadelphia thing. So, you have a collaboration of my vision choreographed by me and Pony.

One of the most amazing things about the Blahnik Ball this past September is that you and your house introduced the Tony Milan Scholarship. I've never heard of anybody in the scene doing that before. How did that get started and what exactly will it be doing for the ballroom community?
Jay: That's interesting because we've were advertising for months that we had this big "Blahnik Surprise." People were all over message boards saying we were introducing a new mother, or I was stepping down as the father, all kinds of rumors started to emerge. I'm a community person, I think you know this about me; I do a lot of work with HIV/AIDS and education. I wanted to leave a legacy in the ball scene … I wanted to support education in the ball community. I conceptualized a scholarship where there is a pot of money for school and it can be any kind of school. Not necessarily a four year institution, it can be a trade school, it can be a cosmetology program – whatever your inspiration is, whatever your dream is -- we want to support people in that. I thought of all the people in the ball scene, it would be quite easy to name it after myself, or Michael Roberson, one o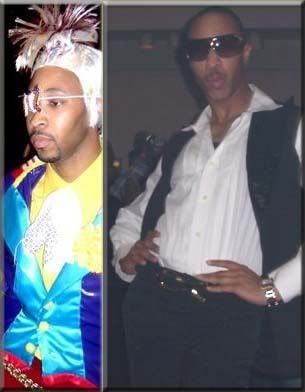 f the founders of the House of Blahnik, who is now a Mugler, because we're both college graduates. But it wasn't about the House of Blahnik so we found a person who I think embodies success in the ball scene, Tony Milan. He's a college graduate; he's juggled ballroom and his education at the same time and achieved all those things. I thought it should be named after him and not one of us. So, that's how it came about.

How can someone apply?
Jay: We're going to have an application on our website that you can download. People of the community are able to sit on this scholarship board; we'll black out the names of the applicants and ask them to do an application and essay. We'll score them; the person with the highest score will receive the award. A portion of the proceeds from the Blahnik house ball went to the scholarship fund, which was the first thousand dollars. We're all raising money now to get that up to at least $4,000.

I asked Mother Jamiee Balenciaga this in my October feature … a lot of people in the scene feel like people are becoming legendary way too fast. What's your take on that?
Jay: I absolutely agree – I think that in anything there's a goal to achieve. In the ball scene part of that goal is to become legendary. That's for a group of people who have worked tirelessly for their category. They've not only won trophies for their category, but they've taken it to a place that no one before has. They've redefined and reshaped what that category should look like and that to me is legendary. There are very few people who come in and do that. It's been my experience that people give it out now –you won that trophy, or that category of the year, at the Awards Ball three years in a row. If I were to make a comparison between ballroom and the entertainment profession, Alicia Keys won all those Grammys one year then she followed up the next year winning two Grammys … that didn't make her a legendary recording artist – it made her an artist who had two great years in the music industry. I think we have a lost sight of that … you can have a great year and not really make an impact, or really change the category. If you haven't created those kinds of moments that people remember forever – what's the purpose? I don't think it's awards, I think it's achievement … there's like 15 legends in the ball scene, in my opinion.

Like who?
Jay: Legends … first thing that comes to mind without a shadow of a doubt is Jamiee Balenciaga, Alyssa St. Clair, Ashley and Sania of course … Jamal Milan, Andre Mizrahi – I would even consider him an icon; he's gone way beyond legendary status. For runway, I think Ricki's definitely a legend, he really changed the face of the runway category … but as you can see I'm struggling with that list. What they've done you can't deny it. Kristina – you can't deny it. You can see the influence on tons of people after them. I must say Whitney Mugler as well, you can't get any bigger than Whitney and Stewart for face – of course Octavia. But that's it – I'm done!

The first Blahnik ball had a huge turn-out, but some people were frustrated because the $2,000 grand prize category never happened. Therefore, some people say that since then attendance at the Blahnik balls have decreased, especially at the last one -- what's your take on that?
Jay: I think it's true – I don't have to sugarcoat anything. People came out to the first Blahnik ball, there were over 800 people there, jam-packed, we reached well over capacity to walk that $2,000 runway category. Everybody who walked was chopped. It wasn't about us not having the money to give it out. We picked an all-star true legendary panel … we had Tony, Stewart, Octavia – all these great people on the panel and they chopped them with their own accord. I saw a lot of stuff that I felt was incredible. People who had great productions, but their walk wasn't a $2,000 runway – they had walked like they had broke their hip or something. Then you had people who had these mediocre productions, but devastating walks. It was the first time in ballroom history that an award that large had been given out, $2000, before that the biggest grand prize was $1000 – we broke the first record. They chopped them all and so people want to hold the House of Blahnik accountable for the judges, but the panel had been walking runway even before I was in the ball scene. When you start to analyze it in detail people who were walking runway were looking to the dancer and the dancer is looking to the other dancer – do you think that's really worth a grand prize? That means you really need more time practicing, you weren't ready yet. So, people have owned that, thinking we are going to be shady and that kind of stuff. I have a very different spin on it. I say the House of Blahnik is going to move on, like we've always done despite all the stuff that has happened to us, so if you want to come out -- join the party.

If you could go back to that grand prize category, is there anything you would've done differently?
Jay: What I have done anything differently? I would've probably …. To be honest with you, no, I wouldn't. I respected my judges; I'm one of the few people who believe the judges' opinions are final. Had I not respected them they would have not been on my panel. People who feel like they worked hard I say, you should've asked the judge, "Why did you chop me?" It's much easier to attribute not winning to Jay Blahnik as the father, but you're not taking responsibility to go to Tony Revlon. He probably would know better than I would know … I guess people want me to overrule, I don't do that – I've never done that any of my balls AND I can say for the record -- I will never do it.

Is there any truth to legendary vogue femme diva Pony Blahnik retiring from walking balls?
There's some truth to that, he's not going to retire from it; it's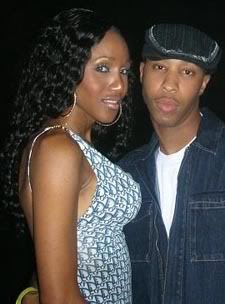 just that his focus for him needs to change. I sit down with all of my members and we develop a plan, where should you be in the following years. To me, and I'll go on the record saying this, in my twelve to thirteen years of being in the ballroom scene Pony to me is probably the most prolific and dynamic voguers of all time. His reign is unparallel and unmatched by anyone else. I think the ball community has an odd way of doing business … though the person you're battling is not better than you, if their doing better than they ever did that night they'll let them win over you. I see that happen a lot. I see Octavia lose to people that she shouldn't have lost to because the person looked good that night – but still not better than Octavia. They're judging people on their personal best not in comparison to the person they're battling. I see it's time for Pony to not walk as much and use his talents to develop other people. What you see now with our new members is a lot of Pony's hard work and developing them. He's still very active in the scene, but when he vogues it will be something to remember and it won't be that often.

Can you be a ballroom diva and not craft?
Jay: I know tons of them … and I told you I was going to give you an honest interview so -- I was one of those people who did craft. I did it for maybe five years and how I got into it was a member of the House of Ebony … I was very naïve to this and I was in college, he asked to use my id. I didn't know what he was doing and he asked if he could deposit a check into my account. He said when the check cleared I could give him the money. I said, sure that's not a problem because he didn't have a checking account … low and behold of course he was putting fraudulent checks into my account. When the bank found out I was like, what the hell … so I joined right in. But, as a person who hasn't done craft in at least seven to eight years I think I'm very successful in the ballroom scene. I'm able to juggle both a successful career and a successful ballroom career. I don't think it has to be dependent upon stealing. I think that's part of my role as a father. As I tell other fathers when we talk, like Harold and I talk, we talk about is it better to be a role model or a mentor. I tell him it's better to be a mentor. A role model to me is a finished product and as a mentor you can actually talk people through some of your own experiences and let them know – crafting was a pitfall for me and not t o do it. So, I'm honest about my own stuff and there's a lot of people I know who are in houses and never did craft. Like Michael Mugler, I have to give him credit for that – he never did that kind of stuff before.

When dating people outside of ballroom do you find them to be judgmental when they found out you are in the scene?
Jay: Oh yeah, they are very judgmental because they have their position – you know, "That's that faggot shit." On the reverse they'll find out who I am as a man first then they'll find out, or I'll tell them I'm father of the House of Blahnik, and they'll say, "Oh you're different." So, they automatically separate you – and I'm like, I'm a part of my community, I'm no different, but they want to separate you. However, the real issue to me is not people who are not in the ballroom scene, butit's people in the ball scene who have that issue and say, "I would never date another person in the ball scene." They make statements like that and I wonder, what are you really saying about yourself? If you're a part of this culture and you're a great person why can't you meet other great people who are part of the same culture that you are? I get that more than people on the outside. It's self-hatred that I think resonates with a lot of people in the community.

Is there any runway diva out there, old school or new school that you really would like to battle?'
Jay: No … I can't think of one I'd like to battle. I think I've battled them all. I've never lost to a legend, I've beaten all of them – I only lose to new people.

Why do you think that's the case?
Jay: People don't want to see you grow … as you know, I'm a Janet Jackson fan. I fell in love with Janet years ago and so have a lot of her other fans. From the whole Control to Rhythm Nation era people don't want to see her outside of that – that's the way they fell in love with her, that's the way they want to keep her. When she's doing some type of new music, or new style, they can't really connect to that person, that's not who they love. People who watched Jay Blahnik in the early years, that's the side of Jay they always like and why do something different -- they really can't connect to that in the same way. If someone comes out doing my old stuff, they'll pick them – that's really funny to me. When they watch me walk against people from my own generation then it's different, I think it's harder for people from that generation to beat me. I can compete with the new people – I've evolved with the times, some of the older people still have not. Not that they should have to -- I think that their style is their own and they should own that forever. Mine is not my own, I think it's still evolving.

Like most houses Blahniks have been through a lot -- do you think Blahniks have been overly criticized?
Jay: We, probably more than any house, have gone through so much more shit -- losing Octavia as mother, MichaelRoberson being one of the founders to leave the house, and the whole Miami chapter wanting to leave. They're just growing pains and I want people to know that's a normal part of development. People who are not committed to the same vision as you are will fall off, that's not a bad thing. That's the universe's way of weeding out the people who aren't part of that shared dream, the collective vision. We've had our share of shit … yeah, I think people always look like, "What's going on with Blahniks?" They will attribute a lot of that to me, and I am very controversial because I'm a perfectionist and I want things done to a certain caliber. I think it's really not about one person. The Blahniks have never been about "Jay's house", it's been all the members who share the house. The direction of the house is their direction as well, they are a part of that vision, they are part of that planet. I think weak-minded people have a tendency to say stuff like, "This is his house and this is the way he does things." Not really owning the fact that you didn't do these things, or you shouldn't being doing these things. I'm real clear about that … some of the people who left I definitely think were weak. I think for other people who left Blahnik it was a strength for them like Ruben Mizrahi left the house to become a house father. Steve left to become Father Khan -- Blahnik had a lot to do with that development. Teaching Steve how to speak up, how to organize meetings. Blahniks put people on their path, find out where they want to go and help them get there.

What do you do outside of the ballroom scene?
Jay: I'm a college student in the Ph.D. program at Capella University for Psychology – I just graduated with a Master's from Lincoln University. I accepted a new position at the National Alliance of State and Territorial AIDS Directors in Washington DC. I'm working with policy on a national level for people of color around HIV/AIDS. I dance all the time; I'm the artistic director for a performance arts school in Philadelphia called Bodies in Motion. I teach a course in sexuality at Temple University. I have my own consultant business where I do organizational development for companies in grant writing, fiscal planning and teaching planning. And I'm Daddy Blahnik – full-time!
Pasted below is the unforgettable September 2006 grand march from the House of Blahnik. If you can't see the video please click here. Now all of you who work for Viacom and get upset when I attack the MTV and BET Awards -- you will see why my standards are so high ... the House of Blahnik doesn't even have a million dollar budget and look at their opening act! lol
Labels: Ballroom