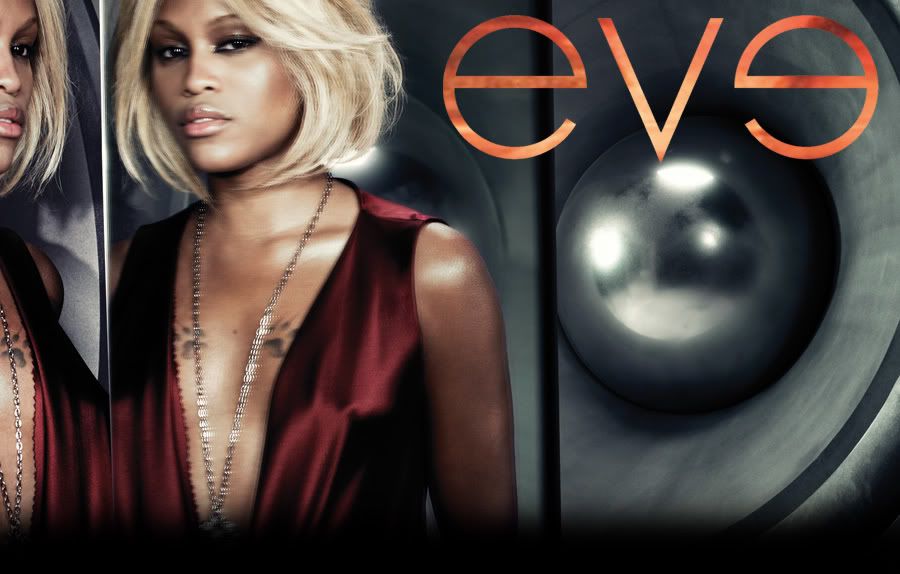 Yesterday I sat down with Eve in an interview for her first studio album in five years Here I Am, which hits stores August 7th. I will say this...and you know I'm a critic, but I did have a listen to the CD and Eve has still got it. If there is any album that can regenerate female MCs it is the album I heard today.

Click play on the hipcast image below to listen to my interview with Eve—she let's it out Don Imus (finally a voice from a female rapper!), interracial dating, lesbian rumors, her DUI arrest and more.

Also, be on the look out for full interviews with Men's Fitness and Vibe.com in the next upcoming weeks, which discusses the new album, going "Hollywood", the real deal with Aftermath and Dre...and more.
By the way -- yeah, I know Paula Patton is black! I just didn't realize she is Robin Thicke's wife.

Labels: AUDIO, Eve, Hip-Hop, Interviews