Through this celebration each person is associated with a house or family like the House of Khan, House of Blahnik, House of Mizrahi and many more. Each house has a structure of mother and father with the "children" of the house, striving for ballroom fame and status. However, as many have said in my interviews with ballroom figures, the scene is also full of hierarchy and shade—just like the celebrity world!

After being inspired by Rockacandy's "If Black Hollywood Were a Sorority", I had to break down the celebrity world of hip-hop/R&B ballroom scene style!

HOUSE OF ROC-A-FELLA

Legendary Father and co-founder
Jay-Z
: After ousting
Damien Dash
from the house, Father Jay-Z rules with a diamond fist. He has endless trophies for butch queen realness, butch queen urban street wear and realness with a twist...yes, these are the boys who can bend their wrists!
Mother
Beyonce Knowles
: Always done with a vapid Texan smile on her face, she is Mother Roc-A-Fella. Beyonce slays it for body, face, dramatics performance, high fashion labels and head to toe ovahness.
Princess
Rihanna
: Rihanna is the "
new bitch
" and is plotting and scheming to snatch Beyonce's title of mother. She is currently the fave for dramatics performance, face and labels—with a bit of surge she'll be ready to walk "body" and master all of Mother Bey's categories!
Duchess
Foxy Brown
: Foxy Brown is a tyrant—if she's not starting a fight at every ball, she's constantly screaming, "I'm a legend!" Nonetheless, she kills it for dramatics or soft performance, high fashion/street wear labels, body, face (well, not that she has face, but they never chop her for face or she might throw a chair!) and every other category she decides to walk depending on her alcohol/weed level.
Children:
Kelly Rowland
(
still trying to decide what category to walk
),
Michelle Williams
(
spectator
), Beanie Sigel
HOUSE OF BAD BOY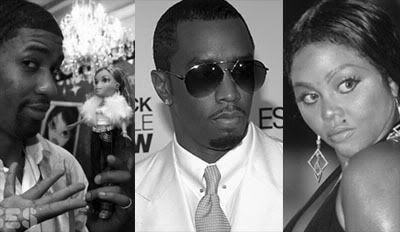 Mother and Founder
Puff Daddy/P. Diddy/Diddy
: Legendary for butch queen vogue femme performance, labels, butch queen up in drags performance, runway, best dressed spectator, school boy realness and commentator!
Father
: NONE! No one can replace the
Notorious B.I.G
. However,
every time the house walks a category -- music, pictures and voodoo appears to conjure up Biggy's memory.
Princess Lil' Kim: Tragic femme queen realness, Mother Diddy doesn't have the heart to tell her it's a wrap. She attends every function while the crowd laughs at her as she keeps repeating in her you-in-da-hood-now-baby voice, "These bitches just can't take me!"

Duchess Farnsworth Bentley: Eats it in the name for labels, butch queen

up in pumps

and tall boys runway

Children: Keisha Cole, Danity Kane and all of the pubescent boys from Making the Band.

HOUSE OF WEST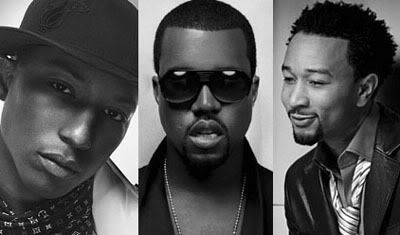 Father and founder
Kanye West
: Father Jay-Z Roc-A-Fella was truly perturbed when he discovered Diva Kanye was leaving his house to form his own house! However, Diva Kanye has triumphed like no other butch queen since Diddy and eats it for labels, American runway, face (although he keeps getting chopped!) and school boy realness. He decided to name his house after his own name, just like the vain bastard he is!
Mother
Johnny Legendary
: Originally
Alicia Keys
was supposed to be mother, but
after Father West caught a glimpse of Johnny's cakes and noticed Keys shapeless body, Johnny won hands down

.
Although a new comer, she comes out for labels and runway.
Duchess
Pharrell
: Pharrell is a true labels villain earning him the title of Duchess. He is an up and coming legend for runway and of course face.
Children:
Twista
(Big boys performance, realness),
India-Arie
,
Jill Scott,
Angie Stone
(all of these children were snatched from the now debunked House of Neo-Soul)
LEGENDARY HOUSE OF DEF JAM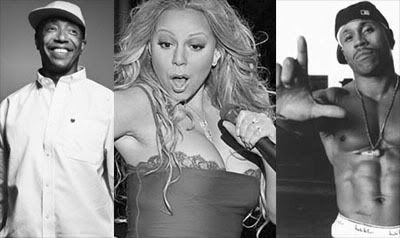 Grandfather and Founder
Russell Simmons
: Definitely a legendary house due to the work of Grandfather Def Jam. Eats it for labels and realness, but she is a bitter old queen who is known to scream and slice a bitch if one of her children loses.
Father
LL Cool J
: Outside of Russell, the only father of the house of Def Jam, and has slayed it for butch queen body, butch queen old way, butch queen sex siren and butch queen face.
A lil' rhinoplasty and lipo helps to keep everything in tact!
Mother
Mariah Carey
: Mother Mariah eats it for soft and cunt performance—her philosophy is, "It's not voguing if your back touches the floor!" In reality,
if Mother Mariah touched the floor she could never get back up!
She only joined the house if she could be mother, which forced former Mother
Kimora Lee
to resign!
Children:
Ashanti
,
Ja-Rule
,
Irv Gotti
(we all know Murder Inc. is no more!) and rappers from the '90's (
DMX
,
Redman
,
Method Man
, etc.)
HOUSE OF ATLANTIC (formerly Tommy Boy-Flava Unit)
Grandfather and Founder
Queen Latifah
: Original father of the house, but barely walks, instead she focuses on recruiting fresh fish…
if you know what I mean
. Latifah is legendary for butch realness and butch performance.
Mother
Missy Elliot
: At one time she was the father, but after a quick reinvention she is soft and pink. Eats it for women's performance, big girls face, women's runway and labels.
Father
Timbaland
: A behind the scenes house father. Icon for big boys performance, big boys realness and big boys runway
Princess
Ciara:
Sadly, she took
Tweet
's place, but Ciara kills it for dramatic FEMME QUEEN performance and runway.
Children: A bunch of token white children—
Fergie
,
Justine Timberlake
,
Nelly Furtado
, etc. and rumored lesbians like
Tweet
,
Eve
and
Alicia Keys
.
LEGENDARY FREE AGENTS:
Mary J. Blige
(formerly Bad Boy) Free Agent: Legendary house hopper, but has decided on being a free agent. She is over the kids that just can't take her because she is a self-proclaimed legend.
Janet Jackson
(formerly Virgin) Free Agent: She once housed children like
Paula Abdul
and all of the Jacksons. However, her house has fallen a part due to too much surge and not enough trophies.
While the crowds cheers for her when she walks—on the sidelines the kids are reading, whispering it is time to hang it up!

Whitney Houston
(formerly Arista) Free Agent: Used to be a favorite but after she insisted upon
Bobby Brown
joining the house as father, everyone turned against her. You can now find Whitney in the last bathroom stall of every function, getting foolishly high and sucking on
Ray-J
's d%!k!