Clay Cane is a New York City-based writer who is recognized for his contributions in journalism. Clay is a regular contributor for various print and online publications such as The Advocate and BET.com. He is the author of the highly anticipated novel Ball-Shaped World, which is a fictionalized account of the black and Latino ballroom scene. Also, he is the Entertainment Editor at BET.com and a member of New York Film Critics Online. He can be reached at claycane@gmail.com.




This weblog is licensed under a
Creative Commons Attribution-Noncommercial-Share Alike 3.0 United States License
.
© 2005-2009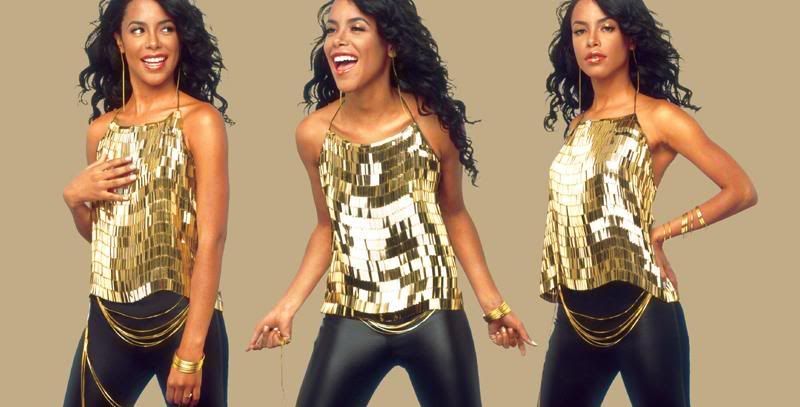 Six years ago tomorrow Aaliyah died in a fatal plane crash in the Bahamas. Aaliyah would've been 28 years-old.

I was visiting Washington State at the time and on the front page of the paper there was a small image of Aaliyah. I was wondering—why in the hell is Aaliyah on the cover of a small town paper in Washington State? In the bottom right-hand corner it read, "R&B singer Aaliyah dies in plane crash." I was floored...I was an Aaliyah fan, but not a massive, hardcore dedicated fan. Still, Age Ain't Nothin' But a Number was the second CD I ever bought and her music represented the '90's, high school and those intricate memories that only a good drum-machined '90's song can bring up. Not to mention when Aaliyah came out with One in a Million it seemed like every drag queen in Philadelphia decided to plop their weave over one eye and wear dark shades!

Once I got back to New York City I was even more shocked how many other people were affected by Aaliyah's death. I remember someone saying they went to her eulogy at Saint Ignatius Loyola Roman Catholic Church in Manhattan and even the hardest of thugs were bawling. I realized...Aaliyah was the first famous person from the R&B/hip-hop generation to pass. She suddenly turned into a Patsy Cline or a Ritchie Valens—two people who also died in plane crashes.

Sure, Aaliyah wasn't a stunning singer, but I thought she understood her voice and did what she did well. Regardless of voice, there was something unique and refreshing a
bout her and I can't remember anyone complaining Aaliyah couldn't sing, compared to how many of us are wounded by the likes of Cassie, Ciara and Rihanna. Aaliyah didn't seem manufactured like the duds of today. Keep in mind, these were the days before R&B/hip-hop was completely capitalized and media was much different (

could you imagine if there were blogs when Aaliyah illegally married R. Kelly? LAWD!

).

Those were the days when an R&B singer didn't need major pop success to have longevity—you could never fully crossover and still gain respect and a huge following. Aalliyah's first number one hit wasn't till "Try Again" in 2000. She obviously had a grind, built her career since 1994 and had something creative to offer versus having the next hit record.

I also loved how she was never caught up in the Brandy versus Monica battle, although she was their age and actually came out before them; it was as if she was on a different level. Even style wise, Aaliyah always wore her black with a mysterious vibe—she was the closest thing to Goth or rock that R&B was ever going to get.

I can't believe it has been six years since her passing and I still rock Aaliyah's music like "Choosey Lover", "Resolution" and of course "One in a Million", which is a classic '90's R&B song.

Pasted below is a clip from Queen of the Damned. A movie that was absolutely horrendous, but Aaliyah was flawless, taking on a role that was risky for an R&B princess. Oddly enough, the book Queen of the Damned was all about Aaliyah's character, Akasha, so I was deeply confused why they made this film about Lestat. However, Anne Rice, the writer of Queen of the Damned, said Aaliyah played Akasha exactly how she envisioned her to be. The scene is classic and not for one moment did I see Aaliyah. She was truly a gifted artist. Rest in peace.
Labels: LEGENDS
Posted by Clay :: 12:00 AM ::
17 comments
---------------oOo---------------



After Elton
Blog Xilla
C. Baptiste-Williams
City Chick Mag
Concrete Loop
Crunk & Disorderly
Da Doo-Dirty Show
Doug Cooper Spencer
Drew Reports
The Fashioniste
The Floacist
Frederick Smith
Gay Trix
Hikaru Land
Hot Music Beat
J's Theater
Jasmyne Cannick
Just Ask Trent
Keith Boykin
Kilimanjarota
Lol Darian
Love B. Scott
Melody Plant
Method Atelier
Monaga
My Buddies Live
My Life on Rewind
My News Booth
New Chatter
Prodigal Sun
Rockacandy
Rod 2.0
RNB Junk (Italian)
Star Pulse
That Grape Juice
The Cynical Ones
The Daily Voice
The Pop Culture Junkie