Whoever thinks of the best caption for one of the two pictures below will win an advanced copy of
College Hill Season Three: Virginia State University
, which hits stores Tuesday, September 25th. This season includes
Ray Cunningham
,

the first openly gay personality in BET's 25 year history.

And, no, the guy on the front cover who looks like a Cocodrom model is not the gay one!
Email claycane@gmail.com by 9pm EST time today with your caption. You can also leave your caption in the comments but be sure to post your email. Be creative, fun -- and anything goes!
Leon and Boris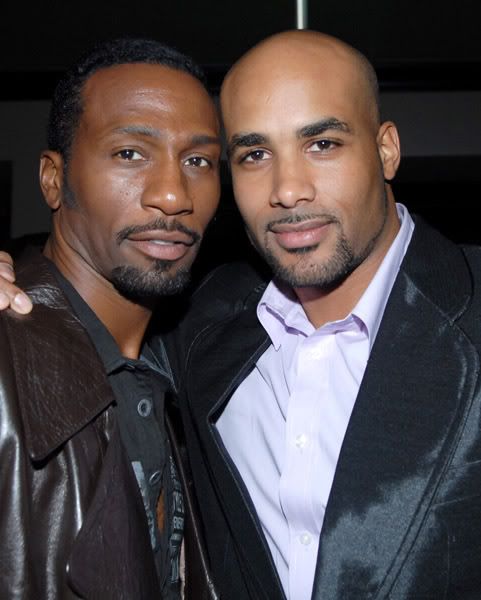 OR
Pharrell and Mr. Janet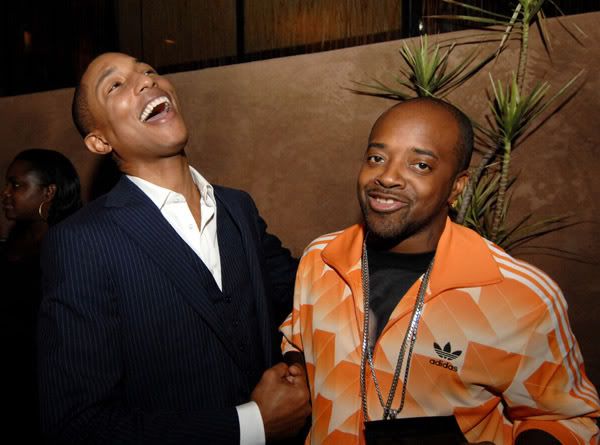 There is just too much to work with...
Labels: GIVEAWAY