Clay Cane is a New York City-based writer who is recognized for his contributions in journalism. Clay is a regular contributor for various print and online publications such as The Advocate and BET.com. He is the author of the highly anticipated novel Ball-Shaped World, which is a fictionalized account of the black and Latino ballroom scene. Also, he is the Entertainment Editor at BET.com and a member of New York Film Critics Online. He can be reached at claycane@gmail.com.




This weblog is licensed under a
Creative Commons Attribution-Noncommercial-Share Alike 3.0 United States License
.
© 2005-2009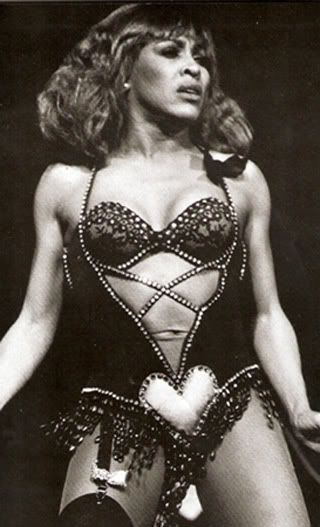 When it comes to divas there is no one like the legendary icon Anna Mae Bullock better know as Tina Turner. Today, November 26th, the rock 'n roll soul diva turns an astonishing

68 years-old

and according to a February 2007 picture, she is still looking every bit of forty something.

I always knew of Tina Turner growing up, however, it wasn't till about six years ago that an old friend made me a CD of the "Hot Legs" soul singer, which officially converted me into a fan.

Each song was a powerful representation of soul, but when I heard a 1964 versio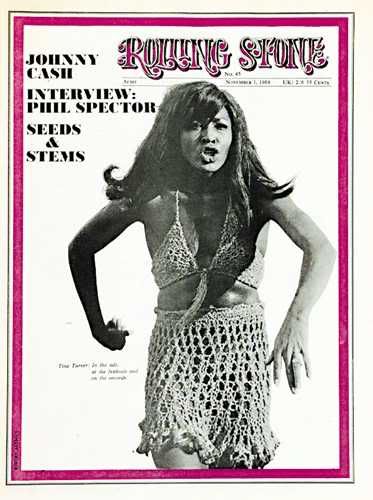 n of "The Wedding/All I Could Do Was Cry" a musical button in my mind was pushed. It was similar to the first time I heard Otis Redding's version of "Change Gonna Come", Janis Joplin's version of "Ball & Chain", or Prince's "Purple Rain". Tina roared in this savage, over ten-minute musical epic of vocals, instruments and undeniable soul that I do not think I've heard since. It was as if Tina uppercut me right in the jaw, shifting my entire view of excess, rock and blues ...I said to myself, "If someone hears this and doesn't feel anything—they simply have no sou
l."

If Aretha Franklin is the queen of soul then Tina Turner is the queen, empress and goddess of rock n' roll. Before Janis Joplin, Stevie Nicks, Pat Benatar, Sheryl Crow and others—there was Tina Turner. Moreover, if there were no Tina you would have no

Beyonce

or

Mary J. Blige

(who is more like Tina than Aretha any day).

Tina paved the way
—
gracing the cover of the second issue of Rolling Stone Magazine, she is the most successful female rock artist of all time, she has sold more concert tickets than any other solo performer in history and if it was announced that Tina Turner would be at Madison Garden tomorrow, the concert would sell-out in no more than twenty minutes. That's an icon...

Tina has had a legendary career but also a complex one, especially in the black community. To many, Tina Turner abandoned soul music/black people, moved to England, shacked up with a white man and adopted a peculiar British accent.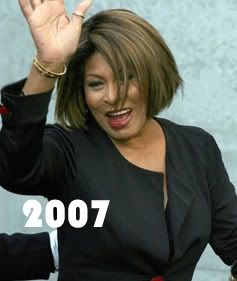 Tina's new found fame post Ike Turner suddenly gave her "sell-out" status. However, what's very interesting is that Tina was always rock 'n roll with a dose of soul, but if she would've remained solely in the R&B genre, post Ike Turner, her career probably would've gotten lumped in with the likes of Gladys Knight, Patti LaBelle, Chaka Khan and many others. All artists who do not get the respect they deserve, regardless of their stellar voices, simply because they are black women. Tina Turner craving her own niche was the smartest career move she every made.

I could go on for ions about the importance of Tina Turner in the history of music. In a time when artists of today whine they have to lip-synch because they simply cannot dance and sing at the same
time—I think of Anna Mae who danced, screamed, spun, dipped, dropped like it was hot, never went off key and wouldn't even think of lip-synching at nearly 70. In a time where artists cancel shows due to throat problems or celebrity depression—I think of Tina who once performed with strep throat and blood dripping into her throat after being punched by Ike and still managed to rip the stage.

Tina Turner is more than a singer/entertainer, she is living proof of the resilient human spirit that will go to any lengths to not only survive, but live your wildest dreams. From picking cotton in the plantations of Tennessee to rock 'n roll icon status, Tina Turner is every person's inspiration.
Check out one of my favorite performances of all time. A 32 year-old Miss Tina annihilating Otis Redding's "I've Been Loving You Too Long". Get into the wig, the lip quiver, the sweat, the sex and that voice!
Labels: LEGENDS
Posted by Clay :: 12:25 AM ::
8 comments
---------------oOo---------------



After Elton
Blog Xilla
C. Baptiste-Williams
City Chick Mag
Concrete Loop
Crunk & Disorderly
Da Doo-Dirty Show
Doug Cooper Spencer
Drew Reports
The Fashioniste
The Floacist
Frederick Smith
Gay Trix
Hikaru Land
Hot Music Beat
J's Theater
Jasmyne Cannick
Just Ask Trent
Keith Boykin
Kilimanjarota
Lol Darian
Love B. Scott
Melody Plant
Method Atelier
Monaga
My Buddies Live
My Life on Rewind
My News Booth
New Chatter
Prodigal Sun
Rockacandy
Rod 2.0
RNB Junk (Italian)
Star Pulse
That Grape Juice
The Cynical Ones
The Daily Voice
The Pop Culture Junkie