Clay Cane is a New York City-based writer who is recognized for his contributions in journalism. Clay is a regular contributor for various print and online publications such as The Advocate and BET.com. He is the author of the highly anticipated novel Ball-Shaped World, which is a fictionalized account of the black and Latino ballroom scene. Also, he is the Entertainment Editor at BET.com and a member of New York Film Critics Online. He can be reached at claycane@gmail.com.




This weblog is licensed under a
Creative Commons Attribution-Noncommercial-Share Alike 3.0 United States License
.
© 2005-2009

Check out my review of the new
Danny Glover
film,
Honeydripper
. A story of A struggling juke joint owner in a 1950's Jim Crow Alabama. The film also includes former America's Next Top Model contestant
YaYa Dacosta
.
Honeydripper
opens in select theaters nationwide today.
Honeydripper's most unforgiving flaw is while the music has soul, overall, the actual film doesn't. The same tenacity that came from the live performances should've shined in the script. The actors seem to care about the work, but I'm sure even when they saw the final product they said, "Is that it?"
Labels: FREELANCE, MOVIE REVIEWS
Posted by Clay :: 9:46 AM ::
1 comments
---------------oOo---------------
One of the greatest accounts of slavery is Incidents in the Life of a Slave Girl by Harriet Ann Jacobs. The excerpt below is about slaves during Christmas festivities, which I found fascinating. I'll be back Wednesday -- have a good holiday!



Christmas was approaching. Grandmother brought me materials, and I busied myself making some new garments and little playthings for my children. Were it not that hiring day is near at hand, and

many families are fearfully looking forward to the probability of separation in a few days

, Christmas might be a happy season for the poor slaves. Even slave mothers try to gladden the hearts of their little ones on that occasion.







Benny and Ellen had their Christmas stockings filled.

Their imprisoned mother

could not have the privilege of witnessing their surprise and joy. But I had the pleasure of peeping at them as they went into the street with their new suits on. I heard Benny ask a little playmate whether Santa Claus brought him any thing. "Yes," replied the boy; "but Santa Claus ain't a real man. It's the children's mothers that put things into the stockings." "No, that can't be," replied Benny, "for Santa Claus brought Ellen and me these new clothes, and my mother has been gone this long time."





How I longed to tell him that his mother made those garments, and that many a tear fell on them while she worked!




Every child rises early on Christmas morning to see the Johnkannaus. Without them, Christmas would be shorn of its greatest attraction. They consist of companies of slaves from the plantations, generally of the lower class. Two athletic men, in calico wrappers, have a net thrown over them, covered with all manner of bright-colored stripes. Cows' tails are fastened to their backs, and their heads are decorated with horns. A box, covered with sheepskin, is called the gumbo box. A dozen beat on this, while other strike triangles and jawbones, to which bands of dancers keep time.




For a month previous they are composing songs, which are sung on this occasion. These companies, of a hundred each, turn out early in the morning, and are allowed to go round till twelve o'clock, begging for contributions. Not a door is left unvisited where there is the least chance of obtaining a penny or a glass of rum. They do not drink while they are out, but carry the rum home in jugs, to have a carousal. These Christmas donations frequently amount to twenty or thirty dollars. It is seldom that any white man or child refuses to give them a trifle. If he does, they regale his ears with the following song:




Down in de heel, so dey say;

Got no money, so dey say;

Not one shillin, so dey say;

God A'mighty bress you, so dey say.

Labels: Race

Posted by Clay :: 10:54 AM :: 1 comments

---------------oOo---------------

For some bizarre reason I actually watched BET for more than thirty seconds and I was mortified at the lackluster, humdrum videos. Then, I trailed over to MTV and couldn't find any music videos on the music video channel!

Remember the days when videos actually meant something and had an interesting storyline? I don't mean story lines like getting high, looking for p%!sy and ending up at the club. I mean videos that fit the music, made you love the song even more and you had to watch it a few times to catch all of the detail. The video didn't have to be "positive", it could still represent one's culture, be sexual and, most importantly, have edge.

Oversexed whores means nothing if there is no edge.





Here are a couple of my favorite videos from back in the day, from two very different artists...what's yours?






****

Labels: MADONNA

Posted by Clay :: 10:30 AM :: 13 comments

---------------oOo---------------
Check out my review on the Edge for Mary J.'s new CD Growing Pains, which is in stores tomorrow.



The Advocate cover girl has received criticism about her encouragement diatribes, which sometimes come off like a self-help book. For example, in "Work That" Mary preaches, "Hold your head high because you're a pretty woman. Get your runway stride home and keep going". On "Work In Progress" Mary belts, "My love for myself is lacking a little bit. I can admit I'm working on it, staying faithful."

By the final track,"Come to Me (Peace)", Mary nearly transforms into a Care Bear --- just call her "Merry Bear"!





Labels: FREELANCE, MARY J. BLIGE

Posted by Clay :: 9:35 AM :: 4 comments

---------------oOo---------------
Will Smith is the last man on earth—wow, a black dude was the first and now last man on the globe? I Am Legend already had me interested, especially since Big Willy is taking a break from his "Give me my Oscar damn it!" run of films.


Will Smith plays Robert Neville, a military virologist who is immune to a man-made virus that has devastated the planet. With his dog Sam (who gives Max the Bionic Dog a run for his money), Neville lives day by day, sending out radio signals, hunting deer (deer survived a virus but New York City's indestructible rats didn't?), chatting to mannequins and fighting off 2012 vampires.



I Am Legend

, directed by Francis Lawrence (Constantine and Janet Jackson's "Son of a Gun" video) is a remake of three other films and an adaptation of the 1954 novel by Richard Matheson. However, it's obvious the movie is a take off the Brit horror classics, 28 Days Later and 28 Weeks Later. While those two films delivered the savagery, I Am Legend is trapped in overloaded CGI effects and unsure if it wants to be a political thriller or horror movie cheese.

The first half of the film engages the audience with an empty, grassy New York City filled with tigers and lions (the animal kingdom suddenly making it to the island of Manhattan was a lil' odd). By the time we reach the 2012 vampires it's as if we are trapped in an Xbox 360 demon killer game rather than a potentially good end-of-days film.

The beauty of 28 Days/Weeks Later was the raw imagery with a low budget and using little special effects, just some extras and good make-up artists. Sometimes when a movie has too much money, it's loses its soul. The tidal wave of CGI effects is a complete act of laziness and I Am Legend gets about as visually lazy as the last season of Fresh Prince of Bel-Air.

Whatever the case, Smith manages to sustain in this make you jump, make you laugh and make you scream action flick. An incredibly athletic Smith, delivering half-naked on a treadmill, emotes with sensitivity and passion. This is no Oscar winning role, but it proves Smith has grown as an actor from his days in Independence Day to where he is no longer just relying on great action for a good movie.

The last quarter of the movie is when the plot manages to crumble with religious monologues of "There is no God!" This rant obviously foreshadows good 'ole Willy will eat those words with a predictable and sappy finale.

This latest Hollywood concoction is a better than most of the American genre end-of-the-world flicks. Still, I Am Legend is far from legendary.



3/5 Stars



I Am Legend opens in theaters today.

Labels: MOVIE REVIEWS

Posted by Clay :: 12:05 AM :: 6 comments

---------------oOo---------------
Before we begin -- did Janet Jackson really say in her new song "Feedback": "Make a

nigga

wanna test drive"...? Huh? Maybe I'm wrong…maybe David Duke accidentally possessed my computer. No, seriously, someone please tell me I did not hear Janet say "nigga". What exactly does Janet say at 2:30?

Legendary musician, Ike Turner, died in his sleep at the age of 76 on Wednesday, December 12th. Yes, I know Ike was a drug addict, womanizer and wife beater, but let's give one of the originators of rock 'n roll his respect.

Ike's chaotic marriage to Tina Turner has overshadowed his over 50 year career in the music industry. Turner is credited (with some debate) as making the first rock n' roll song with 1951's "Rocket 88". He was the mastermind behind early soul anthems like "A Fool In Love" and "I Idolize You". In addition, Ike created one of the most powerful figures in rock, soul, blues, R&B and pop music -- Miss Tina Turner. Tina Turner herself has repeatedly said without Ike there would be no Tina Turner.

It's despicable the way Ike terrorized Tina, but I also think it's important to respect the man's legacy. Keep in mind, Ike Wister Turner was born in a 1931 Mississippi during the Jim Crow South. For a black man to make it from the trappings of racism and poverty to become an iconic figure in contemporary music is phenomenal.

Being a student of African-American Studies one of the things I learned about the struggle of black men during the Jim Crow South was the hatred they received from whites would often be taken out on black women. Black women endured ungodly abuse by the hands of black men, which was a residual of white supremacy. When Ike was raised it was probably normal to hit a woman, therefore, he treated other women as he thought they should be treated. It's not like Ike was a pedophile like R. Kelly and black folks call Pissy a genius!

Ike Turner's history has suffered the same way as Joan Crawford (don't you love how I can compare Joan and Ike!). Joan was one of few actresses who survived the transition from silent films to sound motion pictures. She was an Oscar-winning actress and single-handedly built MGM with her blockbuster movies. Still, when dearest Christina Crawford released Mommie Dearest, Joan's legacy was forever tarnished. Now she is a wire hanger screaming, drag queen favorite. Same with Ike, when Tina got the last word on her life with Ike, all remains of a great musician was lost in the abuse.

Miles Davis, one of the most beloved jazz musicians of our time was a heroine using, wife beating catastrophe. Imagine if Betty Davis, Miles' ex-wife, released a book detailing her life with Miles and it became a major blockbuster film with Oscar nominations. Miles legacy would be demolished – most people know of Miles' violence, but no one disregards his genius.

So let's give the man his respect -- rest in peace Ikie!

Check out a riveting performance of Ike and Tina reverberating through "I Smell Trouble".



Labels: LEGENDS

Posted by Clay :: 1:16 AM :: 29 comments

---------------oOo---------------
Queen Latifah recently said The Perfect Holiday was produced by her own production company, Flava Unit Entertainment. Does this mean part of the blame for another lackluster African-American film can go to a black production company and not just white-owned movie studios? If so, I need Latifah and others to know that black audiences (even for family films) can digest well-written scripts, intelligent comedy and full storylines. Don't believe me? Check out Coming to America (1988), Barber Shop (2002), or even the legendary House Party (1990). Let's stop dumbing down black audiences in the 21st Century!

How can stellar actors go from films like Life Support (Queen Latifah and also produced by Lance Un Rivera, who is the writer/director of The Perfect Holiday), Crash (

Terrence Howard

), and end up with this haphazard, implausible, exhaustion of cinema?

Yes, this is a "family film", but movies like Mrs. Doubtfire, Soul Food and National Lampoon's Christmas Vacation are all entertaining family films with good comedic timing and fresh scripts. The Perfect Holiday is as stale as a piece of blueberry cornbread being used as a prop in a Tyler Perry production titled "Why Did I Get Married to Daddy's Little Girl If Madea Is Her Lesbian Lover?"

The plot: Nancy's (Gabrielle Union) daughter asks Santa to give her momma a good man for Christmas, the man in Santa drag happens to be Morris Chestnut's character who is also a singer/songwriter. Ludicrous drama ensues as Chestnut's character stumbles through his love for Nancy (a love that only blossoms in what I'm assuming is a week) and coincidentally getting signed to Nancy's ex-husband's (Charlie Murphy) label—who needs to release a CD by Christmas. Note: The CD is still being recorded Christmas Eve. Not even Beyoncé could douche out a CD in twenty-four hours and have it to mass retail the next day!

There are some funny moments. Howard and Latifah as holiday rivals are enjoyable, but they only have cameos. Kat Williams and Charlie Murphy provided the most comic relief—I'm sure most of their banter was adlibbed. Still, expect endless fat jokes, sistah girl neck rolls and toilet humor.

Some of the people in the theater I attended were amused—probably more excited they won free tickets from the radio station. However, there were others, like the woman next to me, who was stone-faced, almost like she locked eyes with Medusa before the film started. I took a quick glance at her when I was in desperate need of a laugh. Perfect example, when I was officially overcooked that Latifah's character suddenly had magical powers to save Christmas.

Well, it's always good to see black folks acting, like UPN castaways Jill Marie Jones and Rachel True. Also, on a positive note, the acting was in no ways terrible and watching legendary katdaddy from the '90's, Morris Chestnut, is a plus.

I would give it two stars, but hell, it's the holidays:



** ½ Stars



The Perfect Holiday opens in theaters today.

Labels: MOVIE REVIEWS, QUEEN LATIFAH

Posted by Clay :: 12:00 AM :: 10 comments

---------------oOo---------------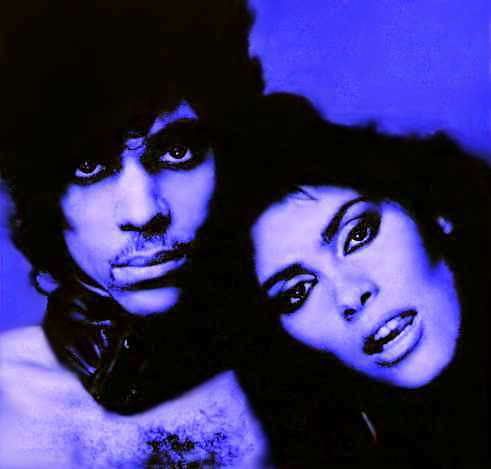 Check out my latest story for AOL Black Voices on celebrities who find Jesus. The article includes commentary on Donna Summer, Salt-N-Pepa and Vanity.


Jesus is one of the most profitable figures in the entertainment industry. What better way to rejuvenate a once massive career than by having your new manager, publicist and fan base all named "Jesus"? The Lord Almighty is that ace in the hole when record sales are low, tours aren't as packed and the fickle public has moved on to the next best thing.

It is always problematic when celebrities reject the life that made them but still willfully profit by mixing their entertainment career with Christ. If you truly feel you have found Christ and your previous life was sinful, why continue to capitalize from it in reality shows, tell-all books, or films?




Posted by Clay :: 1:40 AM :: 1 comments

---------------oOo---------------
Punks paved the way for Dirty Laundry so it's only right that you can support both films simultaneously. What more can you ask for? Two films with Rockmond Dunbar and gay-fave Loretta Devine!

The 2000 film Punks will be available on DVD in 2008. In the meantime, a copy of the DVD and an autographed poster is for sale on eBay with 100% of proceeds going to the Black AIDS Institute.

The item number is 180189350216

The title of the listing is "PUNKS DVD/Autographed Poster (CHARITY)".

Click here

for the direct link. Make your bid today!

The auction closes on December 14th at 6pm PST.




The day is finally here! Dirty Laundry opens in New York and Los Angeles today. As you know, I am a pretty vicious critic but Dirty Laundry is a film I thoroughly enjoyed. I received an advanced copy of the movie when I interviewed

Maurice Jamal

over a year ago. The film has a necessary mix of comedy, drama and social commentary.

For all of the New Yorkers you can check out my review for Dirty Laundry in this week's issue of HX

magazine.

Also, I have a story on the current controversy surrounding

Dirty Laundry

in the week's issue of The New York Blade.

Here are the details for the New York premiere tonight.

Clearview

Chelsea

333 West 23rd (between 8th and 9th Ave.)

New York, NY 10011

11:00 AM, 1:45 PM, 4:45 PM
7:45 PM (SOLD OUT!), 10:45 PM

Click here

to purchase tickets



Dirty Laundry

opens nationwide on December 28th.


Posted by Clay :: 3:00 PM :: 6 comments

---------------oOo---------------

"Peaches Babble-On" Guest Rants



Saturday, December 1st was World AIDS Day and I was invited by Clay Cane to attend the I Stand With Magic: World AIDS Day Celebration of Life at the Apollo Theater in Harlem. Clay brought me and six others; we truly had a ball at the concert. However, I'm not completely sure if the fun we had was simply because the show was so wonderful, or if it was just a matter of good company. Nonetheless, fun was had by all.



After several intros the show finally began with a moving speech by Magic Johnson who has been living with HIV for over sixteen years. Magic is nothing short of magical and the audience gave him a standing ovation.

The first performer was Ms. Yolanda Adams. Gospel's reigning glamazon (sorry Juanita Bynum!) took the stage in

a red form-fitting gown that despite her modelesque figure, probably took a bit of lube and cocoa butter to squeeze into

. Of course it was no coincidence that the band and background singers were dressed in all black. We all know how easy it is for a six foot tall black woman with three inch heels, ten pounds of reddish brown weave, a microphone and a voice bigger than life to fade into the background.

It's no secret that "Yo-Yo" sings her pretty little head off but is it me, or has she perfected the ability to sing a song so deeply into the ground and run it over with an SUV? You can bet that anytime Yolanda's behind a microphone home girl is going to wail the song, end the song, reprise the song, burp the song, douche the song and of course preach the song.

Yolanda gave somewhat of a moving testimony about her mother being healed from cancer. Yes, if God could do it for her mother, then he could heal you too! Maybe everyone who is suffering from a disease just isn't praying hard enough or hasn't bought a Yolanda Adams CD! I'm wondering if Abbott Pharmaceuticals (the sponsor of the event) ever considered changing their name to "Jesus Drugs". Kind of like Michael Jackson's "Jesus Juice" but without the molestation.

Yolanda gave me another spiritual black eye when she congratulated Magic Johnson on being "called by God". Apparently (and I'm paraphrasing) God trusted Magic enough to give him HIV because he'd know what to do with it. So, everybody stop and praise God right now!

If God had not trusted Magic with HIV, whose hands would HIV possibly in?

Next up was Angie Stone doing her best impersonation of a 2007 Hattie McDaniel with Hawaiian Silky #2 weave. The "Jesus is a Healer-Thon" continued with Angie Stone testifying to the crowd about her battle with congestive heart failure. Now, let me make sure I get this testimony right, because I would HATE to be like the rest of the press, who according to her, talk about her daily and get her stories wrong. Long story short, she went to the doctor to get antibiotics for bronchitis and they told her she had a bad heart.

Now this makes me want to give her a pass for her embarrassing stint on Celebrity Fit Club. Well, with prayer, Jesus cured her disease.

If Jesus can cure her congestive heart failure could

the Lord Almighty have helped her lose a few pounds in front of millions on television,

being the A-list superstar that she is?



Erykah Badu stole the show in the best way for me. She did an amazing set singing both classic and new Badu songs, opening with the ten-minute epic "Green Eyes" from the Mama's Gun album. She looked stunning in a muumuu/poncho contraption, an afro that would put Angela Davis to shame (that is if Angela Davis would be ashamed of growing her own), and effortlessly moved the crowd all while taking sips of something (hopefully tea) from a thermos that looked like a giant can of pink oil sheen.

What was most refreshing about Erykah's performance was her decision to actually reference the reason we were there, HIV/AIDS. Yo-Yo and Angie, I love you dearly, but

I don't think you'd like it if I started singing and dancing about HIV/AIDS at the Cancer Foundation Fundraiser or the Congestive Heart Failure Spring Social!



Finally, the "headliners" of the evening…New Edition. There isn't much I can say. Take new Edition, circa 1985, cut your image of your favorite performance, paste it into 2007 and add about 20 years of wear and tear, a few wrinkles and some Rogaine, and you've pretty much got the whole performance. However, Miss Johnny Gill scared the living daylights out of me where in the vamp of "Can You Stand the Rain" he unexpectedly started screaming and growling at the audience, letting them know...Jesus would heal them, if they just believed! Believe, believe, believe...how long do you think people are still going to believe Miss Johnny is hetero?

Overall, Magic Johnson pulled off an excellent show providing a good mix of true talent and R&B laughs. Plus, he is still looking good for 48 year-old man. Last I heard Magic Johnson is "practically" cured (undetectable levels) from HIV/AIDS because it no longer shows up in his system, whatever that means. I can't help but recall Kanye West in his song "Roses": "The best medicine go to people that's paid / If Magic Johnson got a cure for AIDS and all the broke motha f****s passed away / You tellin' me if my grandma's in the NBA, right now she would be ok?"

Signed,

Peaches Babble-On **muah**

****

Speical thanks to "Peaches" for guest writing. Check out the clip of Erykah singing "Green Eyes" — simply incredible.

Posted by Clay :: 1:48 AM :: 8 comments

---------------oOo---------------
We all know Sherri Shepherd is a vapid Negress with no common sense or grasp on reality outside of her Lord and Savior –

and now we are learning she even has a bit of problem with that!

Once again, Sherri "I'se Don't Know Nuthin' But Christ" Shepherd has lowered the bar in her Jim Crow Jesus foolishness.

The docile Christian, a soon-to-be divorcee who constantly rants on her oversized bosom, attempted to be a religious philosopher by saying, "I don't think anything predated Christians."

Wow...isn't that what Hitler thought? Naw, even he was smarted than that!



Joy Behar attempted to explain to Sherri in the most elementary language possible, "The Greeks came first then the Romans then the Christians." Sherri continues the madness with, "Jesus came first -- before them."

Messy Sherri might as well be in black face, chomping on watermelon and having a sunflower seed-eating contest. Sherri is one of the most visible black women on television and comes off as a clueless dud. This is the problem with many religious people, some of them think just because they read the Bible, or are Christians, that they are historians. Being a Christian does not make you a historian or even educated. Furthermore, does this mammy in Ashley Stewart clothing know the basic history of Africa? Anything about Egyptians maybe? Gautama Buddha? In actuality, Christianity is a fairly new religion.

Sadly, in Sherri's bouffant wigs/weaves, cheesy smiles, always commenting on her tits and hollering for Jesus – she reminds me of the many overzealous religious folks I have talked with over the years. Christianity is number one; nothing matters before it, after it, or even surrounding it.

Check out the clip:



Labels: SHERRI SHEPHERD

Posted by Clay :: 12:52 AM :: 24 comments

---------------oOo---------------
Check out my review on the EDGE of Mariah Carey's The Adventures of Mimi, which chronicles the singer/songwriter's 2006 tour.

Did you really think 2007 would roll by without a release from Mariah Carey? Of course not! Mariah's new two-disc DVD set of her 2006 tour The Adventures of Mimi is in stores now. Mariah chronicles her most successful tour of her career through interviews, concert performances and behind the scenes. You can expect all of the great Mariah moments such as ultra-tight, drag queen-ish dresses, her legendary two-step (as the dancers emote like the tour might be canceled at any moment) and Biblical proportions of butterflies.

Posted by Clay :: 11:40 AM :: 4 comments

---------------oOo---------------



After Elton
Blog Xilla
C. Baptiste-Williams
City Chick Mag
Concrete Loop
Crunk & Disorderly
Da Doo-Dirty Show
Doug Cooper Spencer
Drew Reports
The Fashioniste
The Floacist
Frederick Smith
Gay Trix
Hikaru Land
Hot Music Beat
J's Theater
Jasmyne Cannick
Just Ask Trent
Keith Boykin
Kilimanjarota
Lol Darian
Love B. Scott
Melody Plant
Method Atelier
Monaga
My Buddies Live
My Life on Rewind
My News Booth
New Chatter
Prodigal Sun
Rockacandy
Rod 2.0
RNB Junk (Italian)
Star Pulse
That Grape Juice
The Cynical Ones
The Daily Voice
The Pop Culture Junkie