Clay Cane is a New York City-based writer who is recognized for his contributions in journalism. Clay is a regular contributor for various print and online publications such as The Advocate and BET.com. He is the author of the highly anticipated novel Ball-Shaped World, which is a fictionalized account of the black and Latino ballroom scene. Also, he is the Entertainment Editor at BET.com and a member of New York Film Critics Online. He can be reached at claycane@gmail.com.




This weblog is licensed under a
Creative Commons Attribution-Noncommercial-Share Alike 3.0 United States License
.
© 2005-2009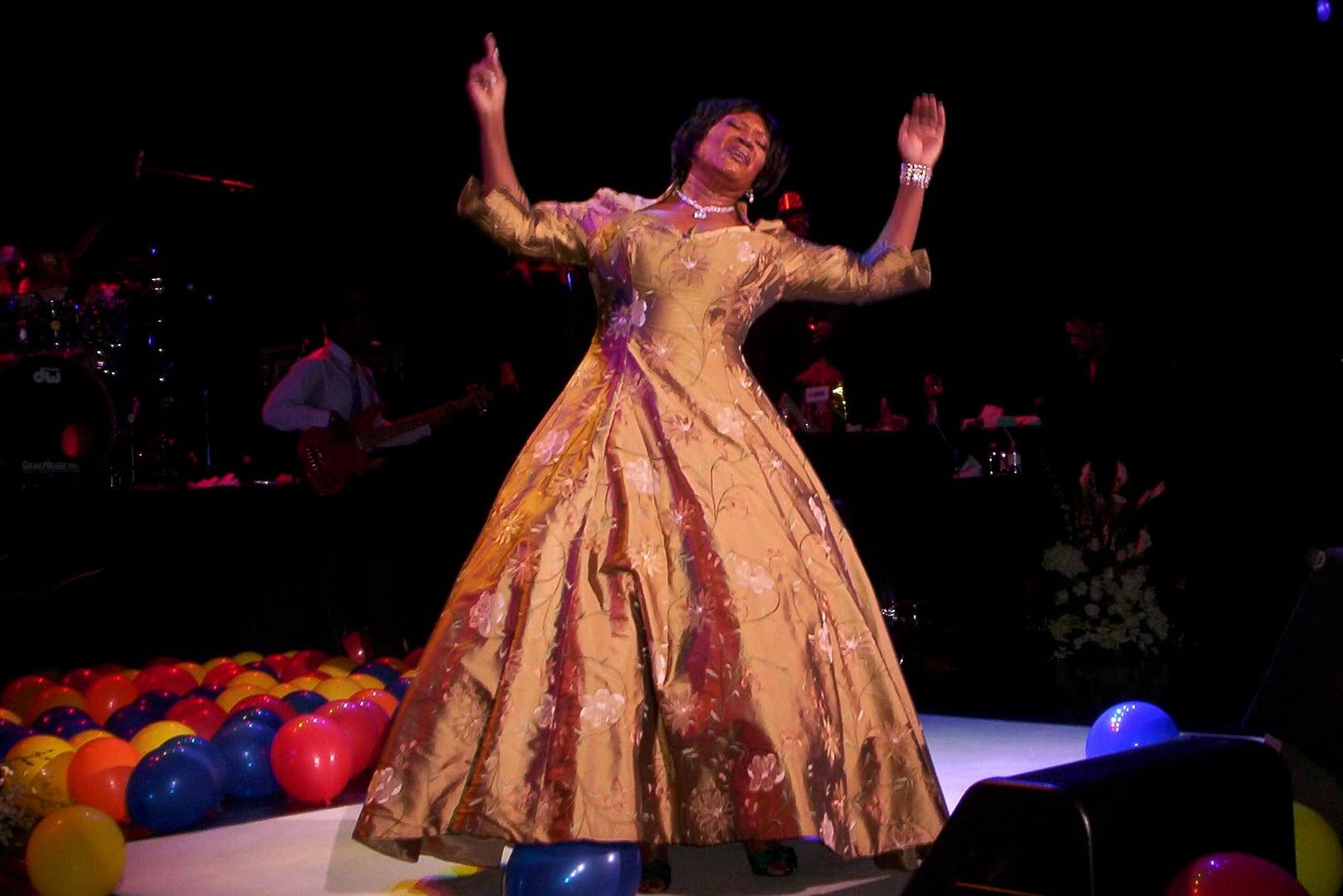 Apollonia and I had the pleasure of seeing
Patti LaBelle
for New Year's in Atlantic City. As you all know, I am a huge Patti LaBelle fan,
I interviewed her for several publications in 2007
, but I've never experienced a full Patti LaBelle concert.

Between Apollonia and I, we had seen Madonna, Janet Jackson, Prince, Chaka Khan, Annie Lennox and countless others in concert. Nonetheless, when the show ended, Apollonia said, "That was the greatest concert going experience of my entire life." I have to agree, while I never thought any performer could top Prince, Miss Patti with just her band and a powerhouse voice, shook my soul right to a core that I didn't even know existed.

What's best about Patti LaBelle is her "realness". For example, the soul songstress opened with "You Are My Friend" and admitted she was having some vocal strife, however, even in the icon's problematic vocal moments she was still incredible. Considering many artists will go wildly off-key for an entire show and not even know it, or just lipsynch, I appreciated Patti's honesty.

With amazing legs, two ferocious dresses, hot flashes and a collection of shoes (yes, sitting right on the piano!) that would put

Carrie Bradshaw

to shame, Patti emoted across the stage. By the third song, whatever vocal issues she was having, she triumphed, proving she was human and a true artiste. In times when pop tarts cancel due to "depression" or vocal divas axe a show due to "throat problems", Patti reassured the audience, "I am not leaving this stage!"

We all got a good cackle when Patti talked about her 1983 hit song "If You Asked Me To", which was remade by Celine Dion. Patti explained to a predominately white audience,

"Celine had better people working for her on this song because she made 50 million dollars and I made two!"

She added, "But I did it first!"

Again, in a predominately white and more than likely hetero crowd, Patti didn't forget the gays. She ranted how we hate people for various reasons, such as sexual orientation. When she called on men to hit the stage to sing "Lady Marmalade" she said, "Gay, straight—come on up, it don't matter!" Yes, we all know Patti is a gay icon, but sometimes in particular environments the artists who supposedly love the gays shift their "love" depending on the audience…not the case with Patti.

Patti treated the audience with her choir from

Clash of the Choirs

who sang like the rent was due at the strike of midnight and there was an eviction notice on their door!

The most moving moment of the evening was Patti reflecting on so many people she lost in her life such as her mother, sisters from cancer, her brother four months ago from a heart attack and even her father to Alzheimer's disease. Also, she celebrated those we lost over the past few years such as Gerald Levert, Anna Nicole Smith, Donda West and of course Luther Vandross.

Then, as if the crowd wasn't emotional enough, Patti sang an unforgettable performance of the gospel classic "Walk around Heaven". Apollonia nearly fell to the floor and broke out into tongues! Patti was touching souls that night.

Okay, this going to sound a bit dramatic, but I had been sick and feverish the entire day. Still, there was no way I was going to miss Patti LaBelle tickets in the sixth row—I would've been propped up in the aisle on a stretcher, breathing through an oxygen tank before that happened! However, by the time I left that concert my fever was gone! Yes, Lawd—Patti healed me!

Everyone reading this needs to make their New Year's resolution to attend a Patti LaBelle show in 2008. Yes,

if there is one thing you must do before you leave this earth--it's see Miss Patti LaBelle live.

I am so honored I was able to bring in the New Year with her spirit, resiliency and attitude.

Patti LaBelle has a concert scheduled with John Legend on January 31st in Atlanta, Georgia.
CLICK HERE
for tickets.
Labels: Patti LaBelle
Posted by Clay :: 10:24 AM ::
6 comments
---------------oOo---------------



After Elton
Blog Xilla
C. Baptiste-Williams
City Chick Mag
Concrete Loop
Crunk & Disorderly
Da Doo-Dirty Show
Doug Cooper Spencer
Drew Reports
The Fashioniste
The Floacist
Frederick Smith
Gay Trix
Hikaru Land
Hot Music Beat
J's Theater
Jasmyne Cannick
Just Ask Trent
Keith Boykin
Kilimanjarota
Lol Darian
Love B. Scott
Melody Plant
Method Atelier
Monaga
My Buddies Live
My Life on Rewind
My News Booth
New Chatter
Prodigal Sun
Rockacandy
Rod 2.0
RNB Junk (Italian)
Star Pulse
That Grape Juice
The Cynical Ones
The Daily Voice
The Pop Culture Junkie