I recently saw
The
Real World 20th Anniversary Bash
-- what a colossal disappointment. It really showed the difference between the series once being a fresh take on young, artsy life to now a soft-core porn that highlights pretty people with problems.
Some of the clips made me reflect on the black cast members I loved. Of course, like most black folks I knew, I would anticipate the black cast member every season—there were only one or two and they might throw in someone who had racial identity issues.
Here are my top ten favorite black cast members from
The Real World
.
10. David - New Orleans (2000)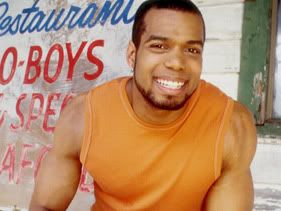 Okay, I know David was irritating as all hell, but he gave me a full season of laughs with his song "Come On, Be My Baby Tonight". It was such a howl that I still remember the name! David was 22 years-old (you forget how young they were!) and originally from Chicago. He had a traumatic time in the house, every one hated him and I think he, like many black folks on The Real World, overly reacted to being in a house with a bunch of folks who looked nothing like him or could relate to him.



9. Arissa - Las Vegas (2002-2003)
Originally from Massachusetts and 22, Arissa was an emotional girl. She was like the Fiona Apple of the house, crying in every confessional, getting dogged out by her boyfriend, fighting in the club and her family would frequently call to verbally abuse her. I felt sorry for the girl, but she was the only cast member who was able to keep her legs closed during the tawdry Las Vegas season.
8. Aneesa - Chicago (2002)
Aneesa, 20 and from Pennsylvania, was the first out black lesbian on The Real World. She was outspoken, fun to watch, and is now a part of the black and Latino ballroom scene. I don't know how she didn't knock that homophobe, Theo, saying that he didn't approve of her "lifestyle" —with his hazel contacts, looking gayer than the other gay guy in the house (Chris).

7.
Kevin
- New York (1992)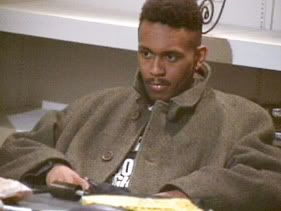 Kevin, 26 (they would never have a 26 year-old on the show now) and from New Jersey, was wrongfully the first example of the "angry black man" on reality television. Who could forget when Julie and Kevin had that screaming match about race outside the loft? That was the first time I saw a black man on television confronting a white woman on racism, in her face, eye to eye and not backing down—plus, the episode aired during the LA riots.
6.
Tami
- Los Angeles (1993)
I know many people didn't like Tami because of her legendary argument with David, which caused him to get thrown out of the house. However, I appreciated Tami's honesty, which shocked many people. For example, wiring her mouth shut because she wanted to lose weight and getting an abortion. Also, she showed an interesting hypocrisy of someone who worked as an AIDS care specialist but was homophobic toward lesbians. Tami, 22 and from New York state, is when
The Real World
was really real.
5.
Coral
- Back To New York (2001)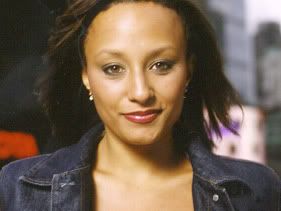 Coral was extremely disliked, but mama's fire gave me the early days of
The Real World
. She got into Malik's ass for never dating a black woman, but he rocked everything Afro-centric from his hair to his clothes. She tore up Mike, the stereotypical small town kid, for making several racist comments. Yes, she was/is intense, but Coral was good to watch—even when she was irritating.
4.
Karamo
- Philadelphia (2004 - 2005)
This was the last season of
The Real World
I watched and it was solely for Texas native, Karamo. The fact that they cast a masculine black gay man was something else, not someone struggling with his sexuality or "DL", he was just gay. Then, he slowly came out, making each of his house mates gag, especially the two blond white boys. Some people had an issue with the way Karamo dissed the trainer Dorian, but come on—he was 23 years-old!
3.
Cynthia
- Miami (1996)
Didn't you just love Cynthia? She was like your sister, best friend, or girlfriend. Cynthia was 19 and originally from Oakland, California. She was the only sane one in the house and you really wanted her to do well. She kept it real and had no problem going off on Flora, who was the certified bitch. Cynthia got her respect and is probably one of the most liked cast members ever.
2.
Heather B.
- New York (1992)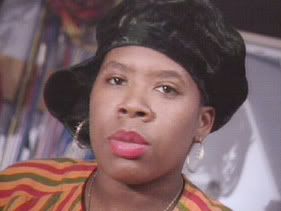 I loved Heather B.! She was like every girl I grew up with and a great representation of a black woman on a reality show (unlike what we get now). Heather was down to earth, real but she not the stereotypical "sistah gurl". Plus, it was amazing to see such a strong friendship form with her roommate Julie, who was the polar opposite of her. Heather was the only one from
The Real World
who found moderate success in the music industry.
1.
Kameelah
- Boston (1997)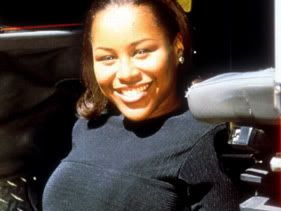 Originally form San Diego and 19 at that time, Kameelah was genuine, honest, and had so many great moments on season six. She went off on Genesis for saying she didn't want to be gay anymore, "How about if I say I don't want to be black anymore!" When one of the kids at the daycare center said she hated gay people (right in front of Genesis) Kameelah softly explained hate and bigotry are not acceptable. She would read Cyrus in a box for the endless white women he dated. She battled with the semi-racist logrolling dude, Sean, resulting in witty arguments that channeled Julie and Kevin from season one. Plus, she was extremely attractive, great spirit and my favorite
Real World
cast member of all time.
Labels: Race